Schedule An Appointment
Ready to start getting convenient and high-quality psychiatry care from anywhere you are?
It's fast and easy! Just follow the instructions below.
Click the Schedule Appointment button below to go to the AmWell signup page where you can create an account (it's free and only takes a few minutes), or sign-in if you already have an AmWell account. Once you are signed into AmWell, you will automatically be redirected to our practice page.
Select "Choose by Date" and choose an available day and time for your appointment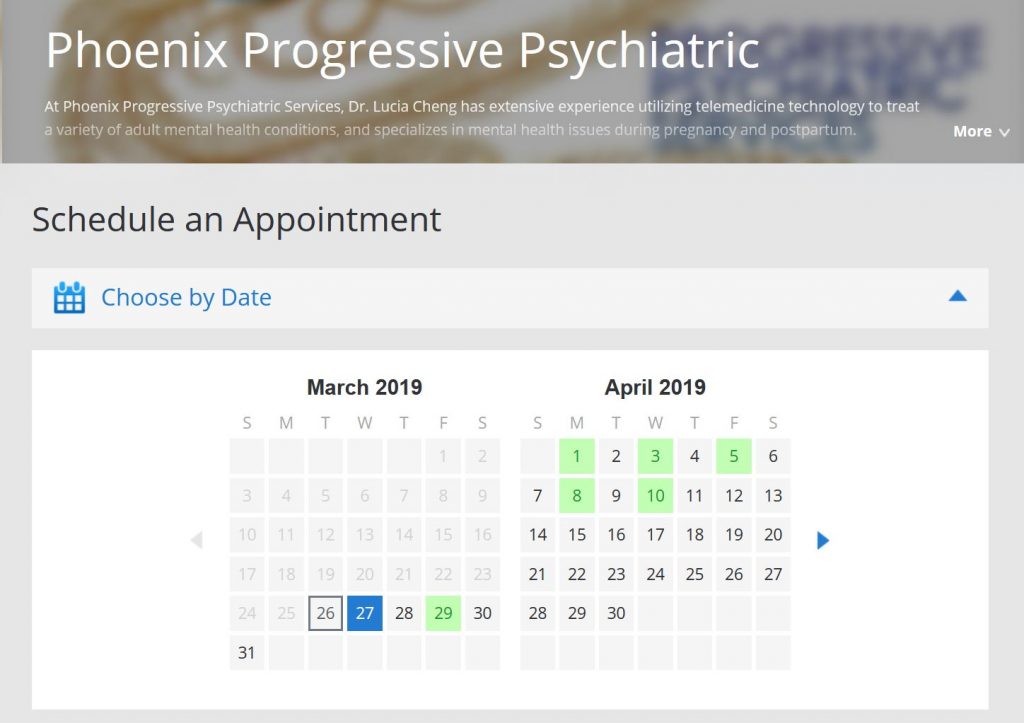 That's It! You will receive an email confirmation of your scheduled appointment with a link to our Treatment Agreement to e-sign prior to your appointment.
Welcome to the practice!
If you have any questions regarding signing up for an AmWell account, you can contact AmWell's customer support at 1-855-635-1393 or support@americanwell.com